Home
Quality Custom Cable Assembly Manufacturer and Wire Harness Solution Provider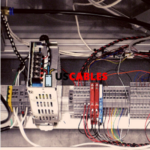 Creating custom solutions is what USCABLES does best. In fact, well over 60% of all the products we produce are custom-built by our in-house design team. One of our greatest strengths lies in the ability to pick up wherever in the manufacturing process you find yourself – whether that is still in concept or you have already produced a few iterations and wish to capitalize on our industry expertise to deliver your final product, we have the capability to present a turn-key solution for your system.
USCABLES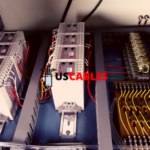 is a service manufacturing company that offers small, medium and large run production of custom cable assemblies, wire harnesses and related components used in the defense/military, aerospace/aviation, life science, pharmaceutical , medical and small to medium industrial setting. With in- house manufacturing and outside capabilities (reliable outsourcing) , we have a strong supply-chain network facilitating easy procurement of components.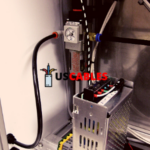 Our full range of services includes the design, tooling, production and testing to support your project delivery requirements. From a simple wire harness design to an SMT printed circuit board assembly, we can handle a wide range of applications, cost-effectively and with the highest levels of quality and customer support.
USCABLES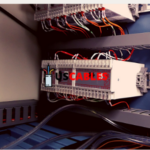 is a perfect partner for your standard and custom cable assemblies and wire harnesses projects. With over 20 years of experience in electronics, USCABLES can handle all aspects of design, manufacturing, and support. From the concept phase to final delivery, we have the capability to provide a turn-key solution for your system.
Custom Cable Assembly: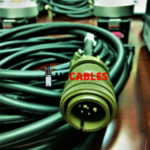 We can provide cables with flat ribbons, weatherproofing, and soldered terminations, among other features. We offer options of VGA and USB connector points. Other connectors can also be designed as per the requirement. These are used in assorted industries, including manufacturing, life science, military, and aerospace. Applications can range from multi-termination to point-to-point assemblies.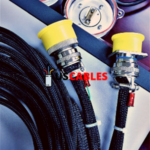 Cable Assemblies, also known as Cable Harnesses, are  designed for environmental reasons. Therefore, before installing, you need to consider the size of the area and the environmental factors they may encounter. That's why they are usually made of heavy materials, such as shrink-wrapped thermoplastic, vinyl or thermoplastic rubber.
USCABLES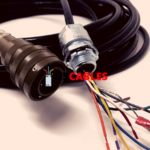 is making custom cable assembly  & wire harness assembly in the US .  For more than 20 years, we have supplied a variety of custom cable & wire harness assemblies to meet the most unique challenges of the aerospace, military-spec, robotic, industrial, and medical industries.  We are the most reliable custom cable manufacturers you can trust.   With the rapid development of world technology, we are witnessing new things every day.  The main focus of today's technological world is to provide efficient and space-saving designs.  This is where the cable assembly enters. The main purpose of a cable assembly is to accommodate complex installations into a simpler structure, thereby saving space.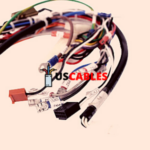 Custom Wiring Harnesses and Cable Assemblies are our specialty.  Our wiring harnesses have been used in a variety of applications and the most demanding environments.  With more than 20 years of experience as a cable assembly & wire harness manufacturer, USCABLES has been offering a wide range of custom wiring harnesses for many industries – life science, medical devices, pharmaceutical, aerospace, military-spec, and industrial.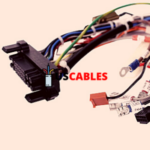 At USCABLES, we can delivery wire harness assembly products using custom-made multi-core cords that give the client the exact number type and size of the cores to fit their requirements.
The ability for manufacturing Custom Wiring Harnesses includes the following:
Stripping, Crimping, Labeling, and Tie-wrapping
Custom braiding equipment creates wire harnesses
Embed a logo or text on the harnesses
Combat environmental hazards or prevent corrosion with customized materials
Custom flying lead wiring harnesses is also available
Custom D-Sub Cable Assembly:
Our custom D-Sub cable assemblies are designed to meet unique requirements related to computers and communications. The cables can be provided in a range of gauges, from 24 to 30 AWG. They are designed with standard connectors, flexible PVC jackets, and braided copper and aluminum insulation shielding. We provide them for applications such as adapter boards, camera linking, printing machines, medical devices and more.
Custom Fiber Optic Cable Assembly:
USCABLES provides a variety of multimode and single mode fiber optic jumpers, pigtails, self-loop back and custom design multi-fiber assemblies. To ensure the products' performance, USCABLES utilizes high quality connectors with ceramic ferrules, and UL rated cables, including OFNR, OFNP, LSZH and others.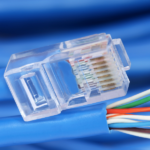 Custom Ethernet Assembly:
Fluid and fast data transmission over a network is not possible without the right Ethernet cable assembly. We provide custom Ethernet assemblies that can meet any network requirement. Our Ethernet cables are designed for large, high speed, and powerful networks. They can be used for military, video, voice, and data applications.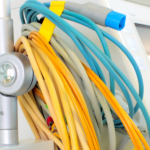 Custom Medical Assembly:
Custom medical assemblies are known for their reliability, supporting equipment in emergency situations. Customers choose these products for their performance accuracy, and hygienic components and construction. These are designed to provide consistent signal integrity, while providing performance in many areas. These include pulse oximetry, patient monitoring, and temperature monitoring. Custom medical assemblies can be used in digital medical inspections, pad printing, and robotic loading, among others. USCABLES is a medical device cable assembly manufacturer. We offer custom medical cable assemblies, cable extrusion, lead wire, instrumentation cable, laboratory cable assemblies, and medical equipment wiring harness.  We offer medical device companies a complete line of custom medical cable and harness assemblies and interconnect solutions. We've developed each a method experience and material specific provides chain to support this distinctive market. We welcome you to
contact
our sales or engineering team to discuss the particular needs of your application. OEM Medical Cable Assemblies are also available.  Click here get
Quote.
Custom Power Cables
Modern power cables come in a variety of sizes, materials, and types, each particularly adapted to its uses. We understand the various uses for power cables, manufacturing custom-made cables for your specific purpose. Power cables are used for the transmission of electrical power, and can be operated in a variety of circumstances. Different applications for power cables may include: Medical Devices, Life Science, Pharmaceutical, Medical Laboratory, Small Industries / Manufacturing and more. Custom power cable assemblies can be used to support custom power supplies equipment. They can support different voltage levels, while working with DC power supplies. Custom power assemblies can be designed as crimp-and-poke, soldering and high voltage . Generally, these assemblies consist of simple jumpers.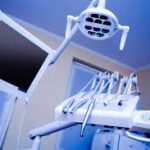 Custom Led Assembly:
Custom LED assemblies provide solutions for a variety of thermal, electrical, and mechanical requirements. We provide a range of consistent LED luminosity outputs. Custom hardware and connectors help complete interconnect needs. They can be used with indicator panels in aerospace aviation and military/ defense industries. They are suitable for dental and medical devices , automotive navigation systems and interior lighting too and they are suitable for panels used in telecommunications industry.
One of the most innovative and recent application of custom LED assemblies are in area of dental and medical devices. As more modern dental devices become smaller and more portable, they must maintain the same level of safety, cleanliness and performance as their more stationary counterparts — many requiring custom design solutions for their illuminated components.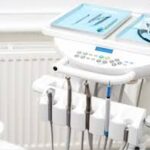 Dental and medical custom LED assembly plays a great role of providing the right solution to a list of requirements for dental/ medical devices, we at USCABLES would provide a solution that met all client objectives and requirements.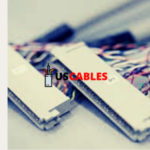 Custom Sensor Assembly:
Custom sensor assemblies can be provided in options such as transmitters, RTDS, and thermocouples. Depending on the application requirements, we can provide custom thermowells, fittings, multi axis sensors, and connection heads. Other customized options include tip sensitive heads, flame and explosion proof, and sanitary sensors. Custom sensor assemblies can be installed in equipment and applications of industrial, medical, transportation, testing, and aerospace.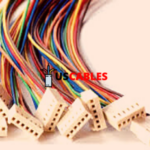 Custom Switch Assembly:
A switch assembly turns a device on or off by connecting or breaking an electrical circuit. Components include the contacts, the switch body components that permit or deny the flow of electrical current; and the wiring harness, which holds the switch and provides a location for electricity to enter or exit. Custom switch assemblies can be made either from scratch, or by modifying existing assembly designs. We can take a range of requirements, including high density, rocker switches, sealed, and toggle switches. We can provide custom switches for projects with mid to high volume projects.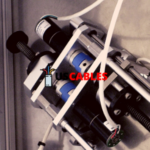 Electromechanical Assembly
USCABLES
offers turn-key fabrication of electromechanical assemblies and sub-assemblies including the design, tooling, procurement of all materials, ESD assembly and testing.
USCABLES
works closely with our customers to maintain a focus on product excellence and quality.
Contact USCABLES today
and let our experienced design team will develop an electro mechanical assembly that will exceed your specific application requirements.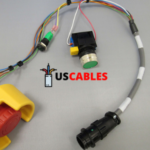 Wire Harnesses Assembly
USCABLES
has many years experience supplying small to mid- sized production requirements of wire harness assemblies incorporating our switches and connectors into a final assembly. We handle all wire harness assembly processes from design through production, carefully analyzing each application in order to maximize both performance and durability. With in-house capabilities and outside partners, no assembly is too complex or too small. We can provide custom harnesses utilizing our switches or interconnect products in a wide variety of configurations engineered to suit your specific application.
USCABLES
has a long history of uncompromising craftsmanship and dedication to developing and manufacturing the best products – quickly, reliably, and inexpensively.
Call us today : USCABLES: Custom Cable Assembly & Wire Harness USCABLES is a subsidiary of ABControls.